In 2020, a special beginning, novel coronavirus strong hit, the whole people fight against the epidemic. I believe that in the recent period of time, more than ever before, the hospital into the public eye. Next, Zhejiang Juying led us to understand the requirements for health and safety in different functional areas of the hospital, as well as the importance of ventilation system equipment to the hospital.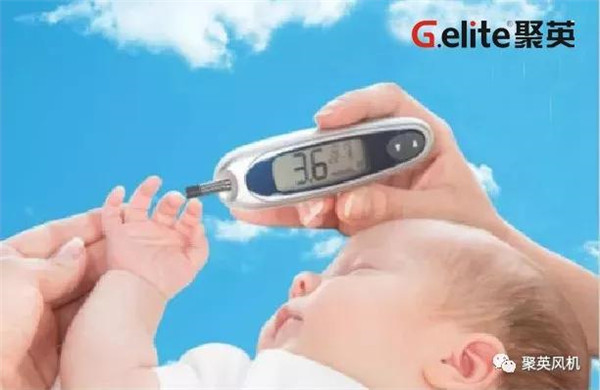 Hospitals, as a highly sensitive area where personnel are vital to life and health, have the highest requirements for health and safety.
High requirements for indoor air conditioning systems
Ventilation and air conditioning systems in hospitals must ensure that the concentration of microbial pollution in the air of the room is reduced to a very low level and must not exceed the standard index at any time. Dust, narcotic gases and odorous substances must also be kept within limits. This is especially true for operating rooms, ICU intensive care units, delivery rooms and neonatal units.
Ventilation and smoke control must achieve the following important objectives:
• Keep bacterial concentrations in the air to a minimum, especially in protected areas (operating table, instrument car, laboratory)
• Ensure the required number of air changes and maintain strict room conditions (differential pressure, temperature and humidity)
• Control the concentration of pollutants in the personnel area
• Fire valves prevent the fire from spreading
• Electric exhaust system prevents the spread of smoke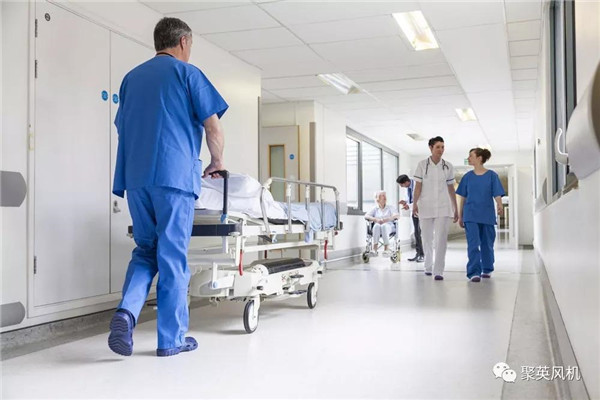 An effective and efficient ventilation and air conditioning system can not only provide a healthy and safe environment, better indoor air quality can also help patients recover faster and improve the work efficiency of employees, both of which are also very worthwhile!
For hygienic reasons, only unidirectional airflow can be allowed in a given room, i.e. only from highly sterile areas to areas that are not highly sterile. Good through the risk control system through the air supply and exhaust volume control, to ensure regional pressure difference, the formation of directional airflow.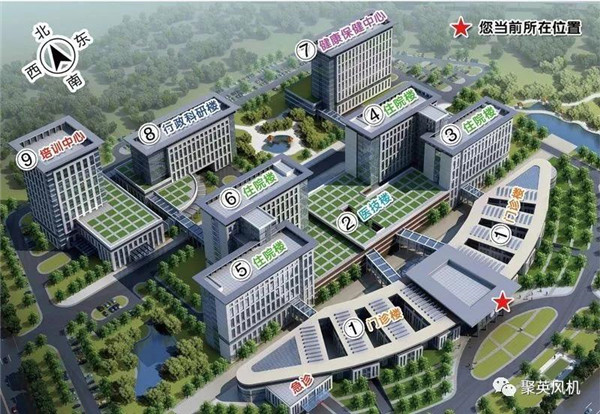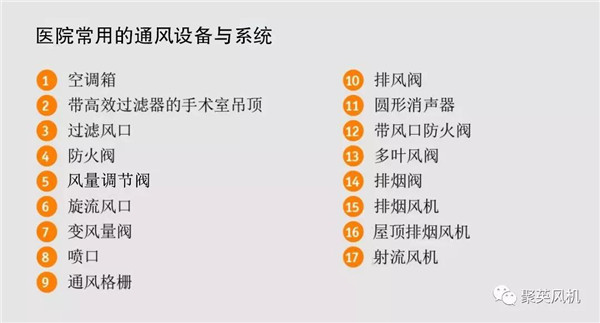 Health and safety in sterile areas
The operating room has the highest air hygiene requirements. Air flow organization and air filtration are essential to ensure that occupational medical standards are complied with to avoid cross-infection by airborne pathogens.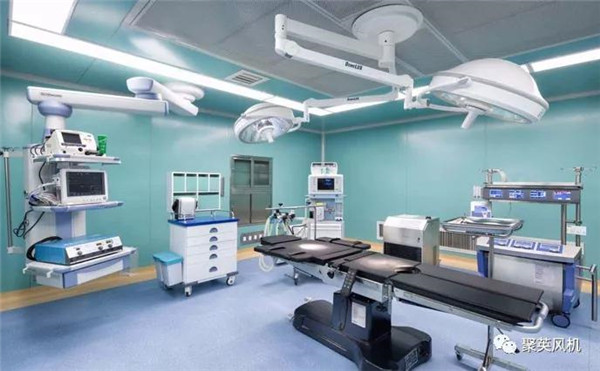 The operating room
Ventilation and air conditioning systems are indispensable for operating rooms as well as preoperative and postoperative areas.
The low turbulent laminar flow provides dynamic shielding for the operating table and the protective area where the instrument vehicle is located. The filtered and treated ultra-clean air reduces the amount of microorganisms in the air, which reduces the risk of wound infection. The operating rooms, separated by air screens, maintain positive pressure to ensure that pathogens in adjacent areas cannot invade.
The area adjacent to the operating room
DIN 1946-4-12-2008 redefines the classification of rooms adjacent to the operating room. The latest version of this standard follows scientific findings that airborne bacteria, so-called airborne microbes, actually pose only a fairly small risk of infection. Therefore, protective areas are maintained only where necessary, and the area adjacent to the operating room does not require the same level of protection as the operating room, in order to reduce the complexity of the ventilation and air conditioning system and reduce energy consumption.
The air conditioning of intensive care unit, aseptic care unit, isolation room and other areas has its particularity. This is where the "outside world" needs to be isolated by varying pressure levels (positive or negative), air screens and effective exhaust air filters.
Filters play an important role in the asepsis room. On the one hand, they should achieve a good filtration effect and on the other hand, they should also achieve the minimum pressure loss.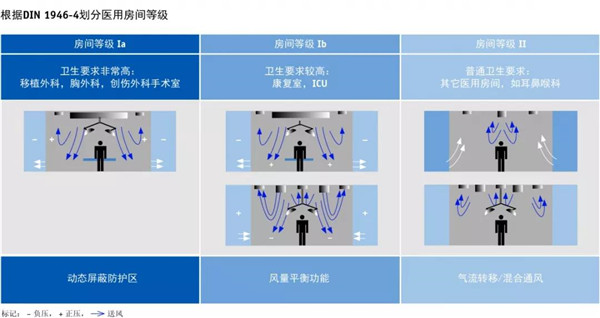 The hospital ward
Adequate fresh air and healthy and safe air are prerequisites for rapid recovery. Perfect operation of the ventilation and air conditioning system can ensure patient satisfaction. Innovative air conditioning ends with air conditioning components respond quickly and reduce air supply speed; Low wind speed means low turbulence, resulting in higher comfort.
Juying ventilation and air purification equipment are used in the First Affiliated Hospital of Wenzhou Medical University, Shanghai Children's Hospital, Tianjin General Hospital and Nanjing Brain Hospital.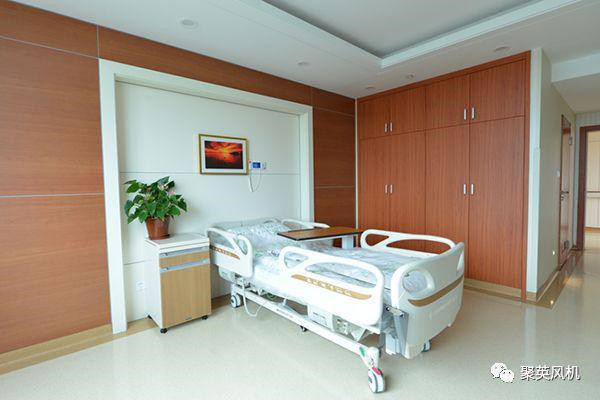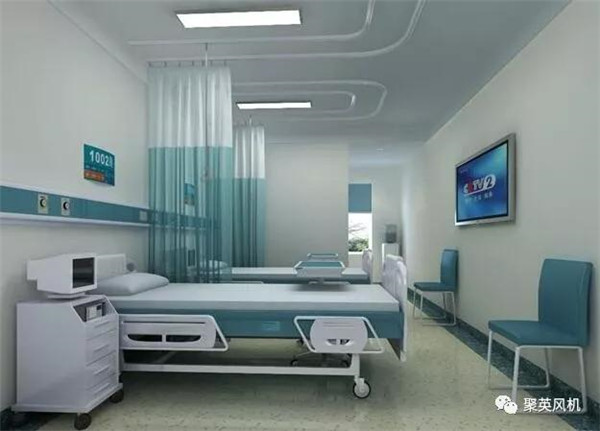 Visitor area
In addition to providing a safe and reliable medical treatment and rehabilitation environment for patients, hospitals also need to provide a comfortable reception environment for visitors. In modern hospital buildings, it is necessary to create a comfortable and efficient ventilation and air-conditioning system in the visitor area.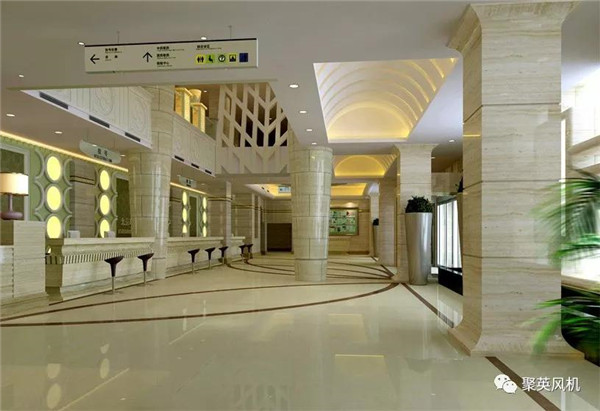 Staff area
Mechanical ventilation is not mandatory for ordinary rooms, conference rooms or offices, but scientists have long known that good indoor air has a stimulating effect, which has been shown to increase productivity by as much as 6 percent. Investment in ventilation and air-conditioning systems also has a short payback period, because the economic benefits of pleasant indoor working conditions and good air quality are indisputable. Comforter air conditioning leads to better performance and less absenteeism, with economic benefits of up to $700 per worker per year, according to scientists.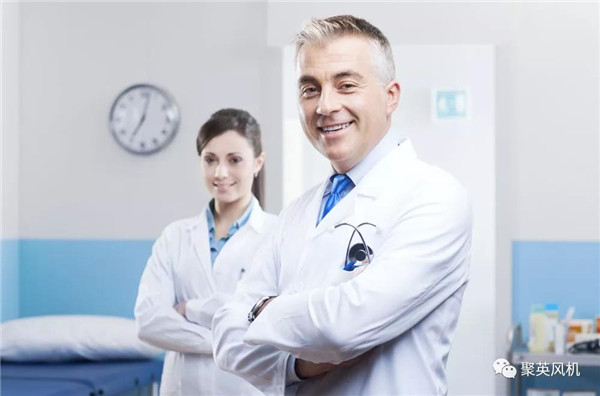 Foreign hospital regulations related to ventilation and air conditioning are listed as follows: